Turn your pressure washer into an amazing foaming traffic film remover that blasts the dirt from cars, vans, and trucks.
Our range of foaming traffic film removers, when used through the system, come out as thick as shaving foam, but also the power to clean meticulously without damaging paint work.
Your high pressure hose, which you attach to this system, needs to have an industry standard 3/8" BSP male or female fitting. If you don't have this size of hose, we will help you out with other fittings.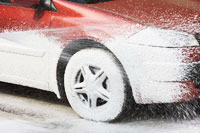 The Vehicle Foam Cleaning System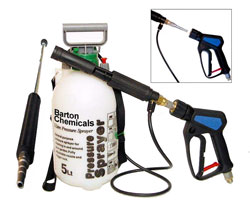 £168.00
£6.50 shipping to your door!
Click on the above image to go to the product in our shop