Car Detailing Products
Valeting Supplies
RUPES Bigfoot Polishing Systems
Kisho Ceramic Coatings
Nilfisk Pressure Washers
Sanitising Janitorial Products
(Covid-19)
Bartons offer the highest quality of products at the best possible prices. Our range covers a vast multitude of sectors. We also offer demonstrations of all our products/ machines, either in our warehouse/ shop or on your premises.
RUPES Bigfoot Polishing Machines & Accessories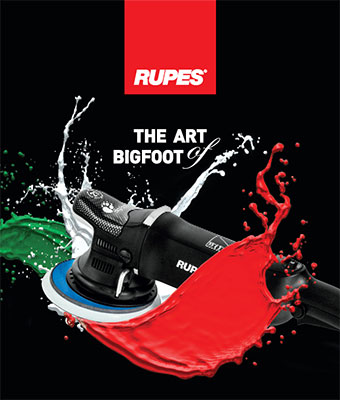 Car Detailing and Car Care Products
RUPES detailing machines are the car detailers' number one choice for compounding and finishing paintwork. We know this as most of our customers that specialise in detailing use only the RUPES range of dual action, rotary, and triple action machines at their detailing premises on a daily basis.
We have a vast range of RUPES products on our website and also offer a 'come and try before you buy service' at our shop in Broxburn.
Our RUPES Range of products include the Bigfoot Dual Action machines, RUPES Rotary Polishers, RUPES Pads and RUPES Compounds. We can also provide RUPES Vacuum Cleaners to use in conjunction with the tools. These are not on the website, but we can quote you directly for this service.
The Dogs Bollocks Detailing Products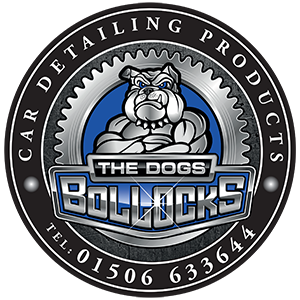 Car Detailing and Car Care Products
The Dogs Bollocks Company is a leading supplier of car detailing and car care products for the car enthusiast and professional detailer.
We strive only to supply the very best car care and car cleaning products. Our car detailing product range includes wheel care in the infamous "Bleeding Wheels" wheel cleaner, tyre glaze, microfibre cloth, air freshener, clay bar, speed detailer, glass cleaner, detailing spray, car interior dressing, car interior cleaners, and bird lime remover.
Bartons Valeting Supplies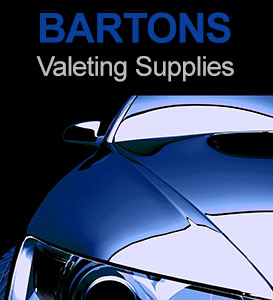 Bartons Valeting Supplies
If you are looking for that car cleaning product that will give you an amazing shine, or remove the hardest of tar and glue, or clean that ingrained dirt from your wheels then look no further, we have it all.
With over 30 years in the supply of valeting materials, we know what you are looking for, whether you are a consumer or a commercial valeting/detailing business. Our car care products are of the highest quality and have been tested with our growing customer base.
Our customers include car detailers, foam washing establishments, commercial truck sales, car sales, caravan sales, and odour removal specialists.
Kisho Ceramic Coatings
Barton Chemicals is pleased to announce that we are the sole supplier of KISHO Ceramic Coatings – Japan Manufacturer for Scotland.
We are currently looking for car detailing centres to become Certified Application Providers in Scotland.
There is limited availability for selected areas, and terms and conditions apply.
Kisho Authentic Nano Ceramic Protection
KISHO was founded in Japan in 1965 in Fukuoka, then transferred its headquarters to Hyogo, Japan. KISHO is one of the leading suppliers of car care products and has 30 years of experience in vehicle maintenance. By 2015 Kisho products were sold in more than 56 countries around the world. KISHO ceramic nano coatings are approved by Japan Paint Inspection for their high gloss and durability properties.
Kisho continues to work and develop their knowledge of advanced car coating technology to improve the products and services to their network and end customers.
Hot & Cold Pressure Washers Sales & Repair Service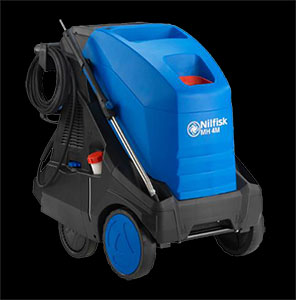 Bartons Hot & Cold Pressure Washers
Bartons offers a comprehensive selection of cleaning machines for janitorial work with the power, pressure, reliability, and quality that cleaning professionals and semi-professionals demand. We also offer a selection of heavy-duty cold water and Mobile and Static Hot pressure washers with powerful electric motors and water pumps that give these cleaning machines unsurpassed quality and durability. Features include cleverly designed handles, guns, lances, rotating nozzles, large capacity detergent tanks, and good quality (not plastic) high-pressure 10M hoses.
We have supplied steam cleaners for twenty years and have now selected Nilfisk as our best choice of pressure washer machine. This is purely down to the quality of machine and easy servicing which reduces your costs.
Janitorial Supplies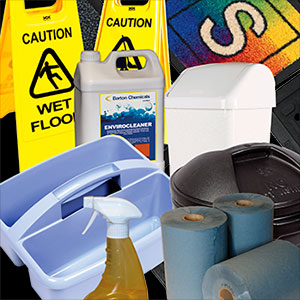 The Professional Cleaners Choice for Janitorial Products!
A comprehensive professional range consisting of washroom, kitchen, office, factory, and workshop cleaning products, as well as products for licensed premises. We also supply a range of quality dispensers for hand cleaners, paper products, and air fresheners, and hand cleaners, and barrier creams, and alcohol hand sanitisers, microfibre cloths and general purpose cleaning cloths, floor care products, floor sealers, mops and squeegees, brushes and shovels, and buckets and wringers.
Bartons offers a vast range of CAR and TRUCK cleaning products, JANITORIAL cleaning products and PAPER products, as well as related cleaning equipment and machines. Our product knowledge gives you a service that is second to none.
The team at Bartons is here to give you expert advice, whether you are purchasing for a multi-national corporation or for your one-person enterprise. We pride ourselves in being able to meet your needs and recommend the product that will work for you.
Gary Barton,
Managing Director