Bartons Valeting Supplies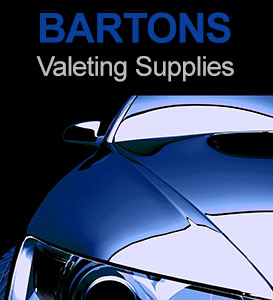 Bartons Valeting Supplies
If you are looking for that car cleaning product that will give you an amazing shine, or remove the hardest of tar and glue, or clean that ingrained dirt from your wheels then look no further – we have it all.
With over 30 years in the supply of valeting materials, we know what you are looking for, whether you are a consumer or commercial valeting/detailing businesses. Our car care products are the highest quality and have been tested with our growing customer base.
Our customers include car detailers, foam washing establishments, commercial truck sales, car sales, caravan sales, and odour removal specialists.